2007-2010 CHEVROLET AVALANCHE WHEEL (DIP WHEELS D41 (EXODUS) CHROME WHEELS)
Priced from:
$256.73

+ Free Shipping
Product Number: 32682G
Vehicle Information
1 Item Available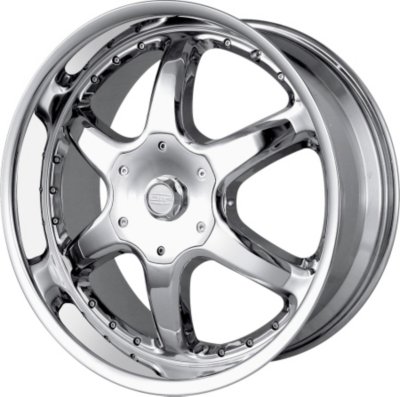 DIP Wheels Exodus D41 20 in. Chrome Wheels - 6 x 5.5 in. Bolt Pattern, 5.5 in. (139.7 mm) PCD, 8.5 in. Width, +15 mm Offset, 5.25 in. Backspacing, Sold Individually
Brand and Manufacturer #: DIP D41-2883C
Bolt Pattern: 6 x 5.5 in.
20 in. Wheel Diameter
8.5 in. Wheel Width
Offset: +15 mm
Backspacing: 5.25 in.
Chrome Color/Finish
Material: Aluminum alloy
DIP Wheels Exodus D41 Series
New
Spoke Design
Includes: Center Cap
Hub Center Diameter: 108 mm
Show More
| Submodel | Engine | Fitnote |
| --- | --- | --- |
| All Submodels | All Engines | Truck |
See Fitment Details for All Submodels
Our Price:
$256.73 per sold individually
D41 (Exodus) Chrome Wheels
Available in 20" & 22"" diameters.
High performance six spoke design.
Brilliant chrome finish looks great parked or rolling!

These wheels are sold by size specification. No vehicle fitment information is supplied and the customer shall determine the proper diameter, width, offset, backspace, and hub diameter necessary to fit their vehicle. In exchange for your research and expertise, we give you wholesale level prices on great brand-name wheels.
NOTE: Wheels sold under the ""Expert Series"" program are specially priced and are not returnable, and will not be refunded. Order accurately, once placed, orders can not be canceled."