AL DOERING EXHAUST GAS OXYGEN SENSOR WITH SELF-CLEANING PLATINUM TIP
3 Items Available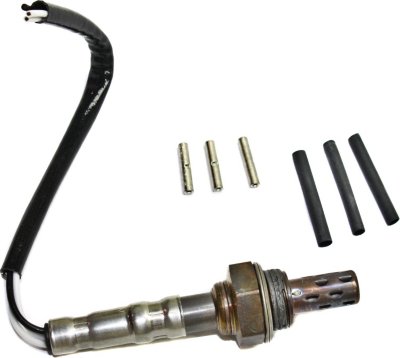 Our Price:
$53.49 per sold individually

Our Price:
$50.24 per sold individually

Our Price:
$39.92 per sold individually
EXHAUST GAS OXYGEN SENSOR WITH SELF-CLEANING PLATINUM TIP
Helps stop the sluggish warmups, gas waste and pollution caused by a faulty oxygen sensor
Signals 30 times per second to assure maximum performance
For American & imported cars & trucks
Replaces bad or contaminated original sensor perfectly. Tip is covered with 2 layers of platinum (world's finest electrical conductor) to fire hotter (assuring faster response and reduced gas usage) and to last longer. Tip is vented to reduce the carbon buildup that can cause toxic emissions. Heavy-duty stainless steel components withstand high heats, resist corrosion. Easy to install and machined with extra-deep threads to hold tight. Choose sensor with standard or platinum tip. Note: To maintain ultimate performance power, it is recommended that you replace the oxygen sensor every 25,000 miles.