PERTRONIX 40,000-VOLT HIGH-PERFORMANCE COIL
3 Items Available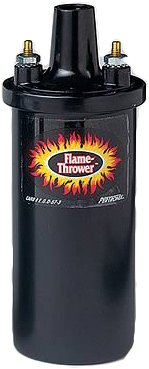 Brand and Manufacturer #: Pertronix 40011.0
Internal Construction: Oil-filled
Coil Color: Black
Maximum Voltage: 40000 V
Turns Ratio: 115:1 ratio
Secondary Resistance: 10.6K ohms
Coil Shape: Round
Inductance: 6.4 m H
Peak Current: 7.2 amps
Diameter: 2.13 in.
Height: 6 in.
Show More
Our Price:
$34.84 per sold individually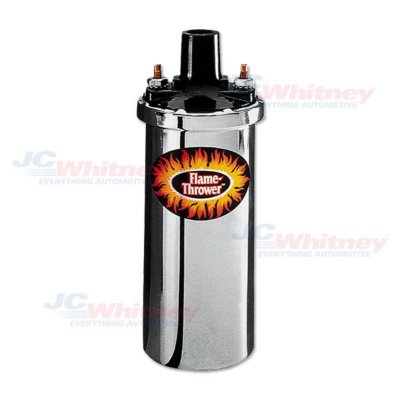 Our Price:
$41.37 per sold individually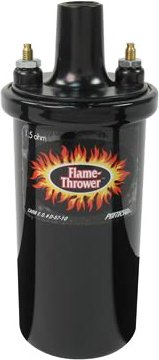 Brand and Manufacturer #: Pertronix 40111.0
Internal Construction: Epoxy
Coil Color: Black
Maximum Voltage: 40000 V
Turns Ratio: 115:1 ratio
Secondary Resistance: 10.6K ohms
Coil Shape: Round
Inductance: 6.4 m H
Peak Current: 7.2 amps
Diameter: 2.16 in.
Height: 5.45 in.
Show More
Our Price:
$49.92 per sold individually
PERTRONIX 40,000-VOLT HIGH-PERFORMANCE COIL
Enables larger plug gaps for greater fuel efficiency and more power
Delivers an average of 15% more spark energy and voltage
This power coil will benefit virtually any distributor-type induction system, ensuring smoother response, more economical fuel usage and additional power. Maximizes energy and reliability over the full RPM range. Oil-filled coils provide better cooling and internal arcing protection. Epoxy version protects against extreme vibration. Legal in all 50 states and Canada. Fits existing brackets.