TSUBAKI HIGH QUALITY SOLID ROLLER QR SERIES CHAIN
2 Items Available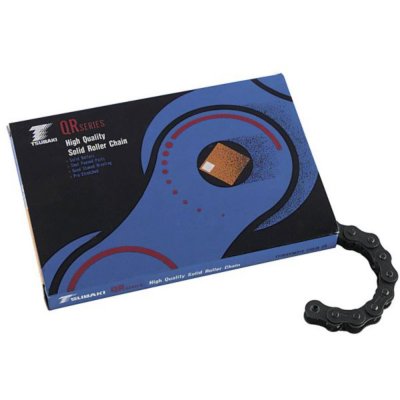 Our Price:
$31.82 per sold individually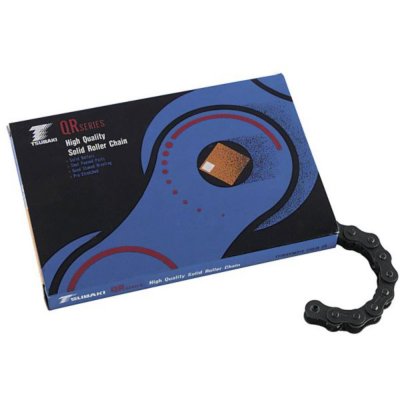 Our Price:
$34.84 per sold individually
TSUBAKI HIGH QUALITY SOLID ROLLER QR SERIES CHAIN
Exclusively for motorcycles originally equipped with non O-ring chain
Performance features include solid rollers, curl formed bushings, and heavy press fit pins with quad staked riveting
Vital parts have been heat-treated and shot-peened for maximum strength
420 QR SOLID ROLLER
Average tensile strength of 4,180 lbs.
428 hQR SOLID ROLLER
HQR sereis features extra thick sideplates
Average tensile strength of 5,250 lbs.
520 QR SOLID ROLLER
Features projected and shouldered bushings to allow lubricant to penetrate internal chain parts
Average tensile strength of 7,040 lbs.